Home
Turn inspiration into reality by shopping our range of Home products. Everything from basics to decorative accents to make your space cosy and unique. 
With high quality and luxurious sheet sets and quilt covers to complete your bedding and Manchester collections, pillows and mattress protectors for comfort and peace of mind, plus throws and cushions to complete your look. 
Protect your living spaces with our range of durable chair and couch covers. Or add comfort and style to your bathroom with our bathroom accessories. 
With a fantastic range of trendy styles and classic looks, you can find something special at Lincraft for every room in your home.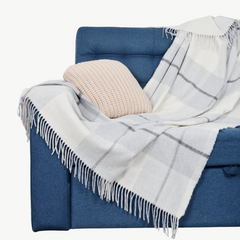 Price range selected ${ priceRangeString }
${ selectedFilters[filter.key].length } selected ${ selectedFilters[filter.key].join(', ') }
${ productCount | number }

item

items

in total
Sorry, there are no products in this collection