Online Exclusives
Bringing you a whole range of online-exclusive products and brands that we love, and love to share.
Our ONLINE ONLY is an online shopping destination that comes to your browser or phone. Inspired by quality, charm, and traditions that are unique to the brick and mortar world, ONLINE EXCLUSIVE marries the traditions of both store and home.
 Find your colour with your favourite brands like Crayola, Derwent, and Tombow Markers, or add a splash of paint to your projects with Radical. 
Keep an eye out for more brands and products arriving online soon!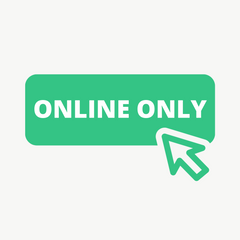 Price range selected ${ priceRangeString }
${ selectedFilters[filter.key].length } selected ${ selectedFilters[filter.key].join(', ') }
${ productCount | number }

item

items

in total
Sorry, there are no products in this collection