Specialty Rugs and Runners

Bring a feel of luxury into your home with exquisite traditional, timeless & modern design rugs and runners. An elegant addition to any modern, classic, bohemian or vintage space.
Explore a wide and versatile rug selection featuring classic color combinations that blend in elegantly with a wide array of color schemes and home furnishings. Adding texture, warmth and dimension to your space while highly durable and easy to maintain.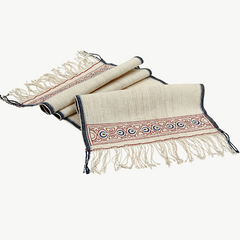 Price range selected ${ priceRangeString }
${ selectedFilters[filter.key].length } selected ${ selectedFilters[filter.key].join(', ') }
${ productCount | number }

item

items

in total
Sorry, there are no products in this collection